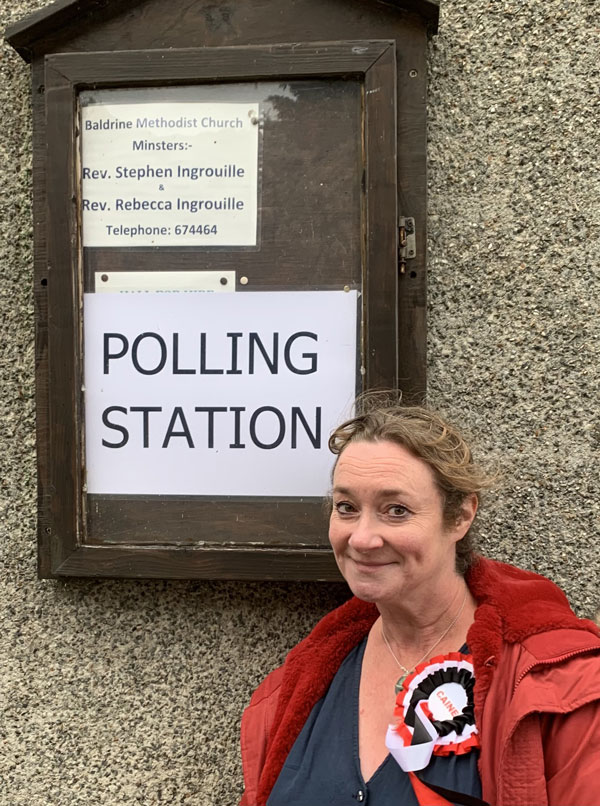 Thank you to all Garff constituents for re-electing me to serve in the House of Keys for a further five years.
I was humbled to top the poll with 1122 votes within such a strong field of candidates. I pledge to work on behalf of all Garff constituents and in the best interests of the Isle of Man in Tynwald.
It is pleasing to be part of a history-making House of Keys, which saw a record 10 women elected on 23 September 2021. I look forward to a more gender balanced Council of Ministers taking the island forward with progressive policies that put the Isle of Man community at the heart of its decision making.
Congratulations to Andrew Smith on also being elected as a Member for Garff, and my thanks to Martyn Perkins for all our joint working over the past five years.
The first political surgery has been arranged for Saturday 13 November at Garff Commissioners Office, New Road Laxey, from 1030am until midday. We will be joined by newly elected Garff Commissioners Melanie Christian and Aishlinn Creer. All Garff constituents welcome.
Please contact me by email daphne.caine@gov.im or phone (office) 651519 to raise any constituency matters.
Best wishes
Daphne